F.A's Interview with Institute of Workplace and Facilities Management
Posted By:

Francis Akinola

Posted on:

2022-05-23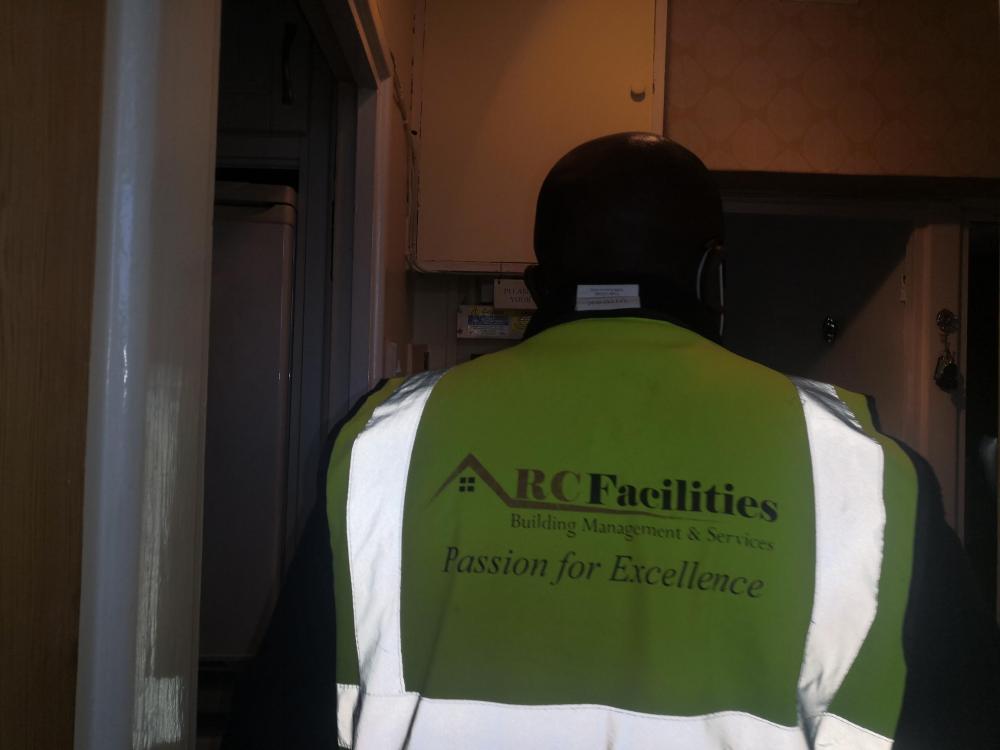 What do you do?
I am in charge of overall refurbishment and FM projects.
What attracted you to FM, and how did you get into the industry?
I have an engineering background but at the start of my career I was pondering on whether to specialise in one of the building engineering specifics, such as chillers, boilers, etc., or to devote my career to the management of the entire building. I opted for the latter because I have a flair for working with people and keeping abreast of the big picture.
How long have you been in your current role?
About 10 months.
Do you see yourself predominantly as a task or a people manager?
I see myself first as a people manager, then a task manager. If one is successful at managing people well, the task effort becomes relatively easier. We should not shy from bringing the heart into the workplace.
Would you describe your role as predominantly operational or strategic?
My role is more strategic but I'm also pretty hands-on. It would be boring to sit at the desk all day. That is the reason I love this profession.
How many people are there in your FM team, and to whom does the FM team ultimately report?
I manage a team of seven and I sit on the directors' board, so I am one of the main decision-makers for the organisation.
My top perk at work is…
Those unedited camaraderie discussions at the workplace relating to everything and which fosters so much closeness and togetherness between staff and managers
What has been your biggest career challenge to date?
This was at the start of my career. Fresh from school with little knowledge of what to do, and with so much expectation from my manager, who threatened me with the sack at every moment. I still do not know how I survived those periods, but that foundation helped my resilience, drive, curiosity and attention to details.
If you could change one thing about the industry, what would it be?
Pay more attention to people and their needs and not to see them just as a means to an end should be at the forefront of every FM strategy. People matter!
Any interesting tales to tell?
When an old but still in use nine-bar shell steam boiler exploded in a hotel I was working at as an engineer. That was the closest I've been to a wartime-like explosion. Luckily, no one was inside the energy centre. If I wasn't in facilities management, I'd probably be… A community organiser. I enjoy projects and working with people from different backgrounds.
Which "FM/Workplace myth" would you most like to put an end to?
That notion that FM expenditure should only come as a necessary accessory to other expenses.
What single piece of advice would you give to a young facilities/ workplace manager starting out?
Added with technical expertise, it is important to devote time to understanding people. For FM sanity, the process of dealing with motivation and mental wellbeing should no longer be relinquished to HR and so the understanding of self and others to achieve greater resolve is something every manager starting out should pay attention to.
What was the weirdest day you've had in the office?
Arriving at work during one of the lockdown days thinking it was a Monday. It was Saturday.
I had absolutely lost the sense of days. Early bird or night owl?
Night owl. In spite of claiming to understand Hal Elrod's Miracle Morning routines. What FM job in the world would you love more than anything? To look after and manage the FM, energy and compliance processes of any top hotel in London.
And where would FM be an absolute nightmare?
Catering. I can only do the eating bit. Your life outside FM mostly involves… I have my wife and three young kids and I try to be available and be fun with them at every chance I can grab. I am also active in my local church and I contribute towards educating members of the community at life skills.
FRANCIS AKINOLA is facilities and projects director at ARC Facilities